The First Black Army Cadets
Three Black Americans graduated from the U.S. Military Academy at West Point during the 19th century. The men, Henry O. Flipper, John H. Alexander, and Charles Young were assigned to Black American units.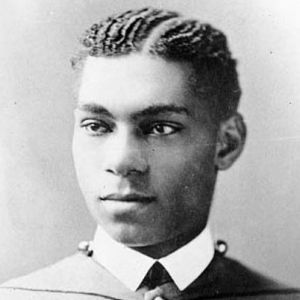 Henry Ossian Flipper was born on March 21, 1856, in Thomasville, Georgia. In July 1877 he became the first Black American to graduate from the United States Military Academy at West Point. He was assigned to the 10th Cavalry in July 1877and was first stationed at Fort Sill. One of his successes at Fort Sill, as the post's engineer, was the construction of a system to drain stagnant ponds harboring mosquitoes (and potentially causing malaria). In 1880, Flipper was assigned to Fort Davis, Texas, with the duties of Acting Assistant Quartermaster and Acting Commissary of Subsistence. In 1881, Flipper found that commissary funds were missing, and he hid the loss until he could discover the reason behind it. His actions resulted in a court-martial. In December of 1881, he was tried at Fort Davis and found guilty of "conduct unbecoming an officer and a gentleman" and was dismissed from the army. However, President Bill Clinton posthumously granted Flipper an honorable discharge in 1999, and on the 100th anniversary of his graduation, West Point unveiled a bust to him.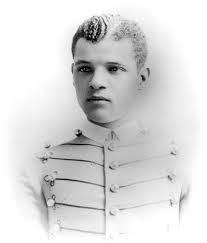 Because of his early death, John Hanks Alexander often receives only brief mention in histories of African-American service in the armed forces, but as one of the first black graduates of West Point and a pioneering army officer, he was among the outstanding young black Americans of his time.
Alexander was born in the Mississippi River town of Helena, Arkansas, on January 6, 1864. Being inspired by the story of Henry Ossian Flipper, the first African American to graduate from the United States Military Academy at West Point, New York, Alexander entered a competition for an appointment to the academy to be made by Congressman George W. Geddes of Ohio. Two finalists emerged from the preliminary examination: the son of Ohio's chief justice and Alexander. Alexander scored higher on the admission test administered at West Point and therefore won the appointment.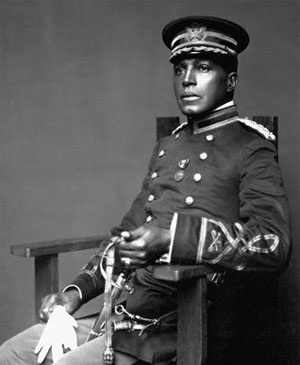 Charles Young was born March 12, 1864 in Mayslick, Kentucky. After graduating from high school at the age of 16, he taught at a black high school in Ripley, Ohio. In 1884, he entered the United States Military Academy at West Point and graduated in 1889. In 1903, he was appointed superintendent of Sequoia and General Grant national parks, becoming the first black superintendent of a national park. During the 1916 Punitive Expedition into Mexico, Young commanded a squadron of the 10th Calvary and due to his exceptional leadership was promoted to lieutenant colonel. Young was medically retired from the military in 1917 and spent most of 1917 and 1918 as a professor at Wilberforce University. In late 1918, he was reinstated into the army and promoted to colonel and assigned as a military attaché to Liberia where he died.
For more information on this historic black soldier, please click on the link below provided by the National Park Service

Colonel Charles Young - Charles Young Buffalo Soldiers National Monument (U.S. National Park Service) (nps.gov)

Multimedia Presentations - Charles Young Buffalo Soldiers National Monument (U.S. National Park Service) (nps.gov)