Medal of Honor Recipients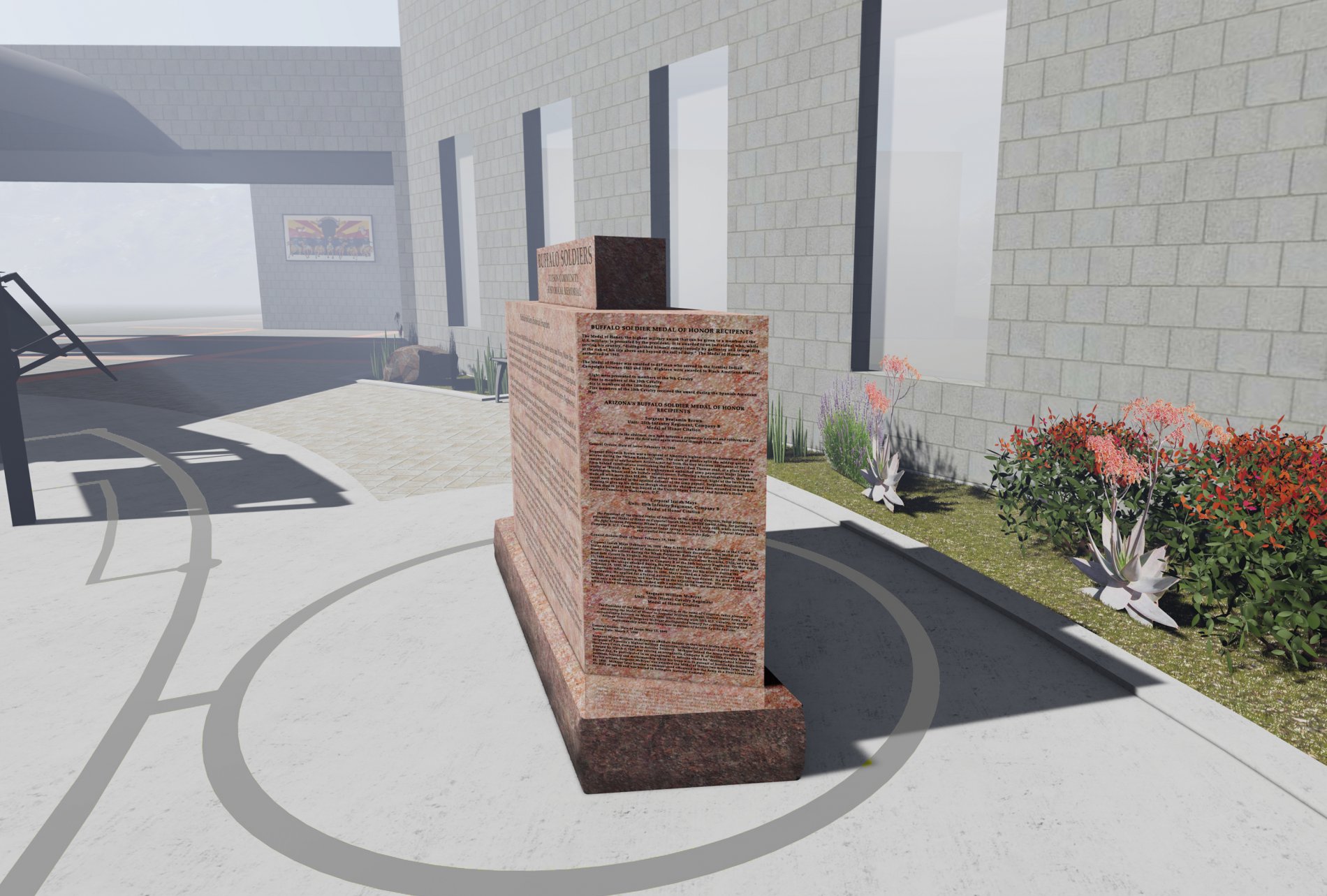 BUFFALO SOLDIER MEDAL OF HONOR RECEIPIENTS
The Medal of Honor, the highest military award that can be given to a member of the U.S. military, is presented by the president. It is awarded to an individual who, while serving his country, "distinguished himself conspicuously by gallantry and intrepidity at the risk of his life above and beyond the call of duty." The Medal of Honor was authorized for the U.S. Army in 1862.
The Medal of Honor was awarded to 417 men who served in the frontier Indian Campaigns between 1865 and 1899. Eighteen were awarded to Black American soldiers:
Eight were presented to members of the 9th Cavalry

Four to members of the 10th Cavalry

Six to members of the 24th Infantry

​​​​​​​​​​​​​​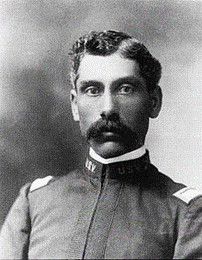 Sergeant Major William McBryar
William McBryar was the only enlisted member of the 10th Cavalry to receive the Medal of Honor prior to the Spanish-American War. He was the second African-American from North Carolina to be so honored. Born in Elizabethtown, he enlisted in the army in New York in 1887. Older than most recruits, he was better educated, having completed three years of college. He joined Company K at Fort Grant, Arizona, following the 1886 capture of Geronimo; his outfit spent much of 1887 pursuing an Apache guerilla named Kid. The following year McBryar suffered abdominal injuries when a horse fell on him.
A good soldier and skilled cavalryman, McBryar was promoted to sergeant and first sergeant. In 1890 McBryar was involved in a 200-mile pursuit of five fugitive Apaches. When the hostile Indians took shelter in a cave, McBryar fired his rifle at rocks along the edge of the cave sending bullet fragments and splintered rock flying at the trapped men who, as a consequence, surrendered. McBryar was awarded the Medal of Honor for "coolness, bravery, and good marksmanship."

McBryar remained in the army, serving during the Spanish-American War with the 25th Infantry in Cuba, where he commanded a platoon, his company lacking commissioned officers. He was commended for leadership in what was a pivotal battle in the campaign. McBryar received a commission in 1898 and was sent to Fort Thomas, Kentucky, as a lieutenant in the 8th Volunteer Infantry. When his unit was mustered out in 1899, McBryar reenlisted as a private and went to fight in the Philippines, becoming a quartermaster and first lieutenant.

For years McBryar tried to become a regular commissioned officer and was supported by his white commanders who considered him competent and intelligent. However, in 1901 after fourteen years of service, McBryar's unit was mustered out and he found himself at the bottom of the ladder once again. He rejoined the Buffalo Soldiers as a private in 1905, but due to rheumatism, was discharged a year later, and moved to Greensboro. McBryar tried civilian careers including farmer, military school instructor, and watchman at Arlington Cemetery. During World War I, he again tried to reenter the Army. He died in 1941 and was buried at Arlington.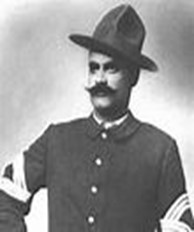 Sergeant Benjamin Brown ​​​​​​​
Sergeant Benjamin Brown (Born 1859 - September 5, 1910) was a recipient of America's highest military decoration— for his actions during the "Wham Robbery," 1889. The crack of gunfire split the midday quiet in a remote corner of southeastern Arizona, not far from the tiny Mormon settlement of Pima. From behind fortifications overlooking the Fort Grant - Fort Thomas road, at a place known locally as "Bloody Run," a band of highwaymen ambushed army paymaster Major Joseph Washington Wham and his buffalo soldier escort. Following a hard-fought battle, the bandits made off with more than $28,000. The money was never recovered. Eight of the twelve-man escort were wounded in the spirited defense of the army payroll, Sergeant Benjamin Brown refusing to give up his defense though shot in the abdomen and then wounded in both arms. Brown died in 1910 and was buried at the United States Soldiers' and Airmen's Home National Cemetery in Washington, D.C.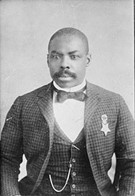 Corporal Isaiah Mays
Corporal Isaiah Mays (February 16, 1858 – May 2, 1925) was a Buffalo Soldier in the United States Army and a recipient of America's highest military decoration—the Medal of Honor—for his actions during the Wham Paymaster Robbery in Arizona Territory. Mays was born into slavery in Virginia. He joined the Army from Columbus Barracks, Ohio, and by May 11, 1889 was serving as a corporal in Company B of the 24th Infantry Regiment. On that day, he was among the troops attacked during the Wham Paymaster Robbery. The next year, on February 19, 1890, Mays was awarded the Medal of Honor for his actions during the engagement. After leaving the army in 1893, Mays worked as a laborer in Arizona and New Mexico. He applied for a federal pension in 1922, but was denied. He died at the hospital in 1925, at age sixty-seven, and was buried in the adjoining cemetery. His grave was marked with only a small stone block, etched with a number. In 2001, the marker was replaced with an official United States Department of Army headstone.